Corporate Days
Corporate Days Out & Team Building Events
Corporate & Team Building Days
A Corporate and Team building activity day is a great way of motivating and rewarding your staff or group. It could help develop or enhance your business or groups working dynamic by encouraging communication and working as a unit.
Paintball is the perfect sport to help businesses and groups achieve this goal at the same time as doing this it is an amazing adrenaline rush and above all great fun.
Competing and working together highlights the strengths of all team members and brings out the natural leader. Unreal Paintball provides everything you need to ensure your corporate team building activity day will be a success and an experience your team will talk about for years to come.
After running many events for local companies we have had amazing feedback from all the organisers. Most of the time they were not expecting to see the added benefits listed above from the day.
Many of the organisers had done different team-building events before trying paintball and have said the results seen from a day out paintballing far surpassed any other event they had tried and would use us again for their future team building days.
Contact us today to get a quotation for our team building days.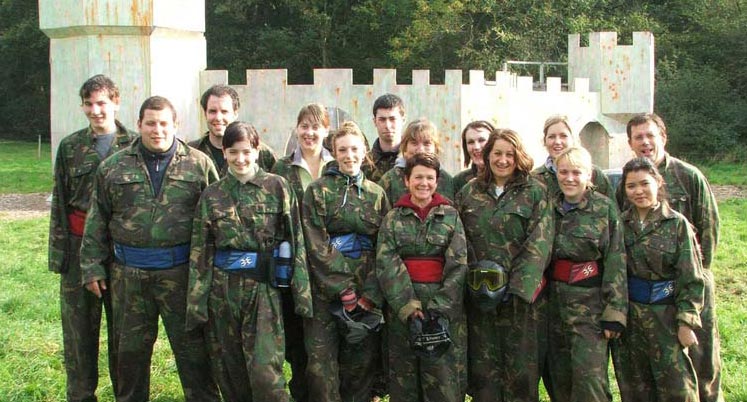 At Unreal Paintball, we will always do our best to accommodate your needs and can tailor a package to suit your corporate team building activity paintballing day. Paintballing can be a great way of:
Identify natural leaders
Increase team performance
Promote teamwork
Improve employee relations
Build camaraderie within your team
Develop communication
Increase employee interaction
Promote leadership
Problem solving skills
Create team bonding
Increase team morale