Arenas
6 Amazing Paintball Arenas At Unreal Paintball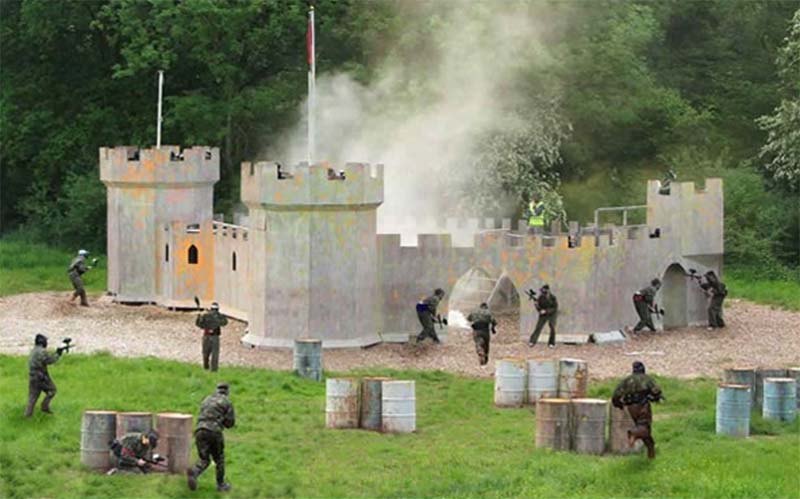 The Castle
A massive steel and wood castle with two 20 foot turrets scalable by spiral staircases. Surrounded by a barricades for cover the attacking team require bravery and skill to capture this stronghold. As each defender is eliminated they leave the castle but attacking players when eliminated may rejoin the assault. Teams take it in turns to attack and defend. Which team will conquer the castle in the shortest time?
fastest attacking team wins.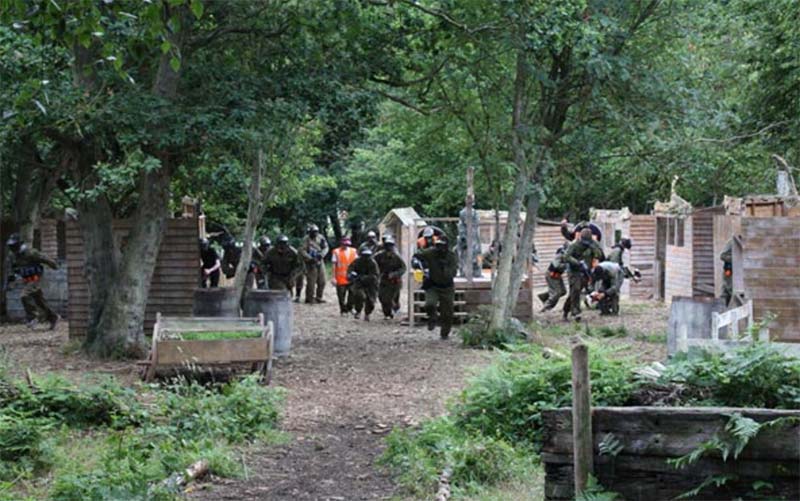 The Village
The Wild West Village is the place for our weekly showdown. Many different scenarios are played on this map! Grab the cash, dominate the village or break out of jail. Every game is different here.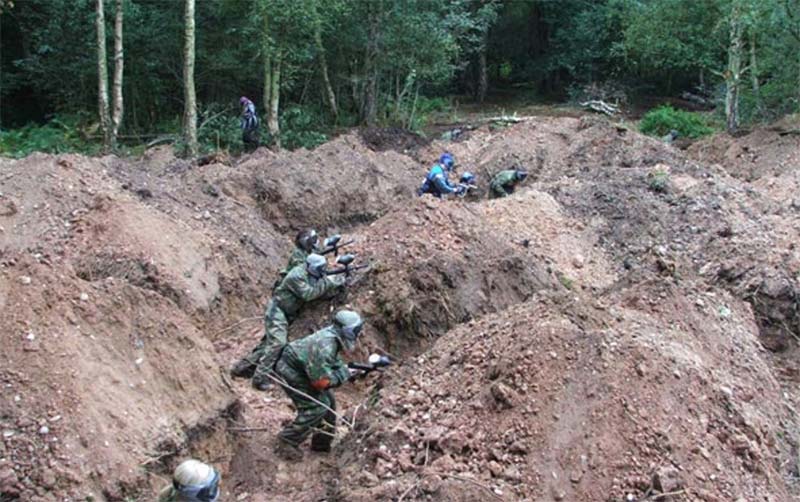 The Trenches
In WWI high ground was the key. Starting at either end of the trenches your team's objective is to gain control of the highest point and hold it until the end of the game. Just like in the Great War the ground can change hands many times in a game.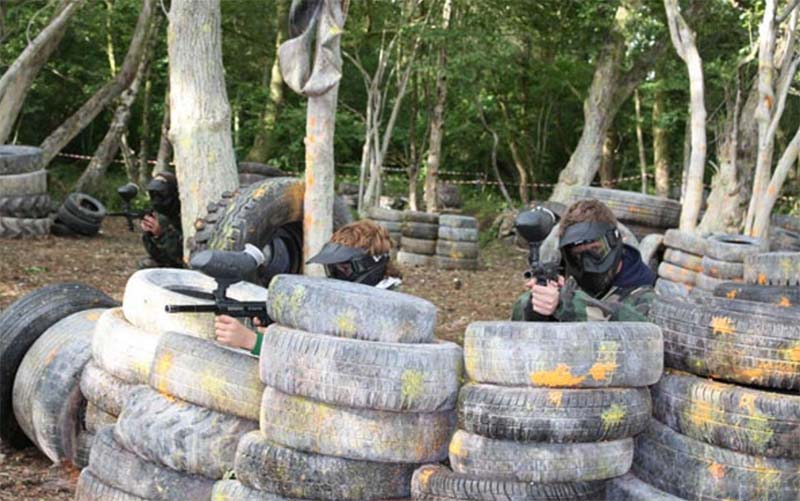 Rubber Rampage
Loved by every player, About as open and as fast as you can get in the woods, with hundreds of tyres tactically placed into bunkers. You can't have more fun with a paintball gun. This game is fast, furious and we usually start the day with this game. Rubber Rampage is another versatile area enabling us to have different objectives depending on group sizes and experience.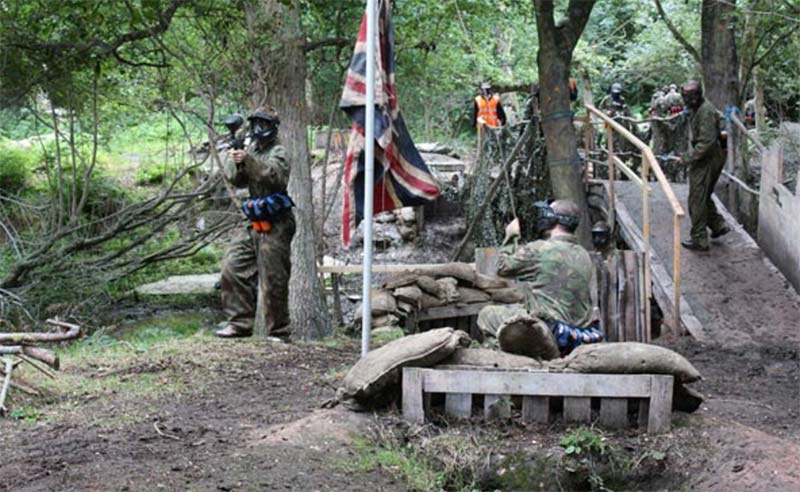 The Bridge
Starting deep in the forest your team's objective is to capture the bridge from the defending team. While defenders have the advantage to concealed positions you have constant respawn if you are hit, but time is limited so do not hang around!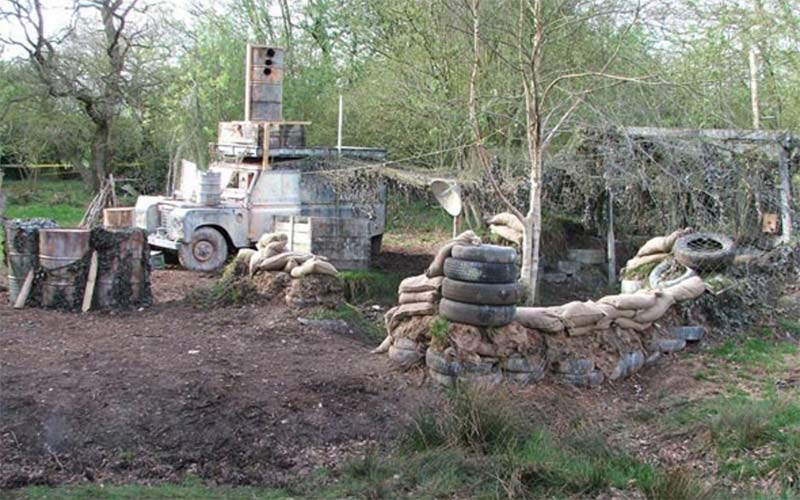 The Command Post
Take your last stand against an unbeatable foe that surrounds you. Your team members must work together to fend of endless attacks from the advancing enemy. This siege style game will test your organisation, planning, teamwork and endurance.